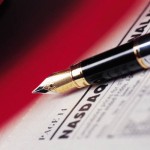 At E.V.A. Office we offer the following services:
What is Virtual Assistance?
Virtual Assistance (V.A.) is a growing industry. More and more companies are downsizing, self-employment is on the rise and there is an ever-increasing trend to outsource services usually performed by office managers, executive assistants and administrative supervisors. Virtual Assistance enterprises use today's technology to provide affordable, accurate and professional business support.
What does virtual mean? Advancements in technology have made it possible to provide services to businesses located somewhere other than the Virtual Assistance place of business. The Internet, email, telephone and fax machine are the every-day tools used to communicate with the business community. Some V.A. clients are based in other Canadian provinces or in a different country, and services are often provided without ever seeing or meeting the client.
Leading business magazines describe Virtual Assistance as invaluable in today's business environment.