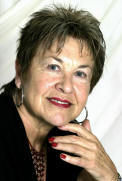 E.V.A. Office, located in Hamilton, Ontario, is a small Canadian freelance business that offers quality German/English translation, proofreading/editing and office support services to individuals and business owners.
With over 25 years experience, E.V.A. Office provides long and short-term services, virtually and in-house, and links to the business community via e-mail, telephone and Facebook.
Take a look at our business services and contact us anytime to discuss your particular needs.
Elke Taylor